Young people have faced difficult and hostile years from the Conservative government and coalition led by David Cameron. Former Tory minister David Willets said that his party was creating a 'country for older generations' and breaking the contract between older and younger people.
Research by the Resolution Foundation has discovered that 22-29 year olds faced a 12.5% fall in wages between 2009 and 2014. This is in stark contrast with pensioners, whose income has risen by almost 10% between 2007 and 2014.
Here are some of the policies carried out by both governments that have targeted young British people:
1) No Living Wage for Young People
2) Generation Rent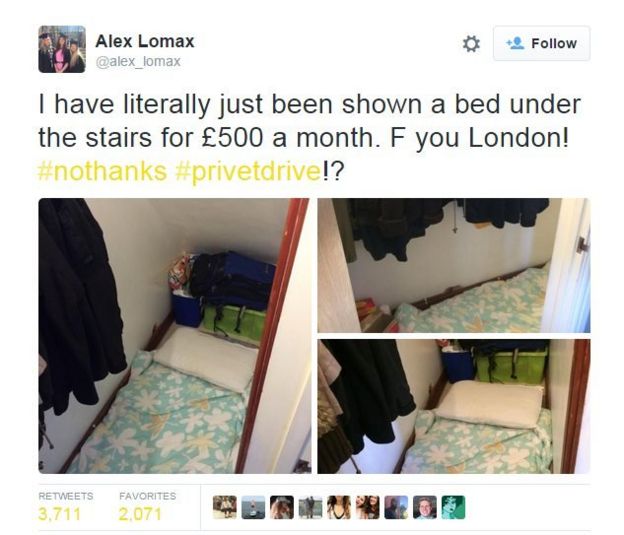 A rent crisis is affecting a generation of young people faced with spiralling living costs. Many face a life without home ownership. The Conservatives have insulted 'generation rent' with ludicrously expensive 'starter homes' and focused on depleting the housing stock through Right to Buy.
3) Tuition Fee Rises
A generation of young people had the cost of their Higher Education tripled. Most of them will never be able to repay all of the debt.
4) Maintenance Grants Cut
Students can still get money through maintenance loans. However, that means that poorer students will face more debt than richer counterparts that can borrow from the Bank of Mum and Dad. This makes unpaid internships and independent living even further out of reach for disadvantaged people.
5) Scrapping the EMA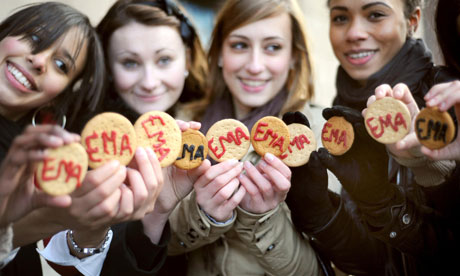 Another cut to the funding and living standards of young people. This means-tested £30 a week was a lifeline for many young people in school and further education colleges that needed it for books, food and travel.
6) No Housing Benefit
Housing benefit has been abolished for under 25s, under the presumption that they can either pay for housing outright or live at home. But for many people this has limited their independence, ability to work and often people's circumstances are not so straightforward.
7) Opposed Votes for 16 and 17 Year Olds
Scotland already has it and their young people are as articulate and intelligent as the rest of the UK. Young people with the maturity and knowledge required should not be disenfranchised in such an arbitrary way.
8) Changes to the Curriculum
Coursework has been abolished, leaving pupils with far less practice at sustained pieces of substantial work. This is a vital skill for university abandoned. The changes to A Levels mean that the first AS year is now far less meaningful, piling up the pressure on students.
9) An Environmental Disaster
It has been called one of the worst governments ever for its environmental record. There have been disastrous cuts to wind, solar, biomass, green homes, transport and the green investment bank. It is the future of young people around the world that is being sacrificed to massage short term figures.
10) Cuts to College Funding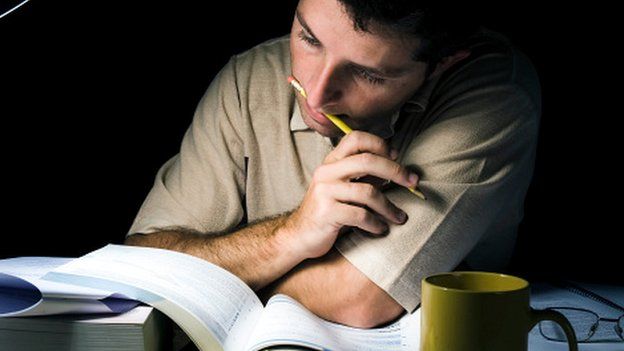 Further education colleges have faced deep cuts, despite the growing emphasis on apprenticeships and vocational training. Some lost up to a third of their funding by 2015.
11) Careers Services Erased
Connexions used to help young people with education, careers and issues for the whole of life. That was abolished and left a big gap in the provision of advice and support for young people.
12) Camps For Unemployed Young People
The Cabinet Office Minister Matt Hancock announced that unemployed young people would have to go to boot camps if they were unemployed. This demeaning idea shows that the Conservatives view unemployment as the fault of young people and that they need to be punished and bullied into jobs. Its offering of support and training would be welcomed, but in a less hostile way.
12 Ways The Conservatives Have Attacked Young People
Reviewed by
Ciaran McCormick
on
23:02
Rating: