An old advert for the BBC license fee has recently caught my eye. It stars John Cleese as a pub customer who has just had to pay his annual bill. First released in 1986, it features a host of famous faces from the time including David Attenborough, David Dimbleby, Esther Rantzen, John Humphries, Bob Geldof and Terry Wogan. Most importantly, it really reminds you of how valuable British public service broadcasting is.
This is a crucial time for the corporation because it is approaching the renewal of its charter. The outcome of this process will determine what it looks like in the future. Many of its critics have rallied against it. This has included rival organisations in the media that have tried to smear it and turn people against the license fee.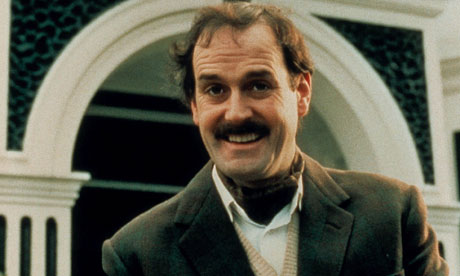 It is worth remembering just how significant the BBC is to our lives. Alternatives like subscriptions and advertising might not seem too bad at first. But over time, the decline of the services and the creeping influence of commercial pressures would interfere. For just £145.50 or just under 40p a day, frozen until 2017, we benefit from 12 channels, 18 radio stations and lots of online content. This allows the broadcaster to offer both niche and popular programming. It embraces local, national and global content. With advertising or the pressure to appeal broadly, it would descend into the lowest common denominator and quality and diversity would suffer.
A new advert from 2015 shows just how diverse and valuable the output of the organisation has stayed. Lets not all seek a quick fix and the short term pleasure of a few extra pounds and undermine this uniquely British institution.
This 1980s License Fee Advert Will Make You Appreciate The BBC
Reviewed by
Ciaran McCormick
on
19:55
Rating: