There is a participation crisis in Western liberal democracies. Fewer people are turning out for elections and many hate politicians or believe they are all the same. In between elections, there are not many opportunities for ordinary people to influence the issues that affect them. Democracy has been diluted. These are 11 ideas, some radical and some more everyday, that could be implemented to improve participation and engagement.
1) Public Prime Minister's Questions
Ed Miliband has recently floated the idea that the public be able to question the Prime Minister every week in Westminster. It would be an interesting contrast to the raucous scenes of a traditional Wednesday. The public are disengaged from the childish jeering of PMQs where the soundbites, jokes and charisma are more important than the substance of political accountability.
2) Compulsory Voting
Often cited as a way of improving electoral turnouts, making it a legal requirement for voters to cast their ballot has had some success in countries like Australia. Could encourage people to engage with elections, though there would need to be improved access to political information and enthusiasm or risk it being taken less seriously. A significant problem is that people are forced to take part and those that disagree with liberal democracy would only have civil disobedience or ballot spoiling as a way to avoid legitimising the system with their vote.
3) Proportional representation
This would introduce an electoral system that would have a similar number of MPs to their share of the vote, unlike the current First Past The Post system that benefits the big parties. It is argued that everyone's vote would be more important with fewer wasted in constituency elections. Less popular since the AV referendum, which was not even a proportional system. Introduced in devolved legislatures and EU elections, even giving the SNP a majority in Scotland in 2011.
4) Citizen panels
A more radical idea of
deliberative democracy
similar to jury duty where a group of citizens (possibly voluntarily) would come together to make decisions. They would be given access to expert information, both sides of the argument, discuss and consider the implications of different approaches. This could lead to better administration of public affairs and engage people in politics. Decisions made in this way could be considered more legitimate than those made by ivory tower politicians.
5) Citizen chamber
A variant of citizen panels could be to have the membership of the House of Lords drawn by lot from willing members of the public. This would eliminate the archaic aspects of the House like religious representation and unelected peers. There could even be a mix between expert peers and public peers, so that the House both represents the people and is able to lend its expertise to specialist areas of legislation.
6) E-voting and e-referendums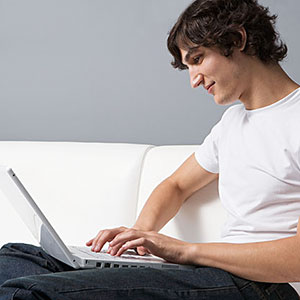 This would certainly improve electoral and referendum turnout and make it easier for people to access the ballot box. Currently, referendums are a time-consuming and costly exercise and reserved only for significant constitutional changes. If we got over the technological and security challenges, we could hold our elections online or by mobile. Referendums and initiatives that do not bind politicians could be used more frequently and regularly engage people in democratic choices.
7) Tax apportionment
The radical idea that people should be able to decide where their taxes go and allocate it in the ratios they see fit. Has many severe challenges, not least that a system would have to be set to allow every tax payer to determine their tax priorities. Also undermines the way that tax can be used to give funding to unpopular and necessary causes that cannot mobilise support and evoke emotion.
8) Primaries
A way of selecting candidates for elections by voting between potential candidates. Originally envisaged as a way of taking control of candidate selection away from the party and giving it to the voters. It could increase the cost of elections, though, giving more power to the businesses and wealthy individuals that finance campaigns. In America, these dominate the early stages of the electoral cycle. The Conservative Party has dabbled in them in experiments for the 2010 and 2015 elections so this could be on the horizon.
9) Younger voting and better civic education
Allowing 16 and 17 year olds to vote in elections and referendums (as will happen in the Scottish independence referendum) could make a big difference. It rests on the fundamental principle that laws are only legitimate when all rational people subjected to them have been able to influence them. If 16 year olds and older are seen as rational rather than needing other adults to take decisions on their behalf, then they should be able to vote. At this age, they are still in school, which could allow them to mobilise the vote and improve civic education.
10) MP Pop Up Shops
A simple, practical idea that MPs should come to the people rather than holding surgeries in locations that most young people would not venture. Perhaps a pop-up shop in a high traffic area where an MP could answer questions from constituents and be more visible.
11) More diverse candidates
Many people cannot see themselves and the experiences of their gender, race, class or sexual orientation represented in Parliament. More needs to be done to increase the diversity of politicians rather than rely on the Oxbridge-private school axis, where connections trumps competence. Party lists could be used to mandate a particular number of ethnic minority, women and working class people are fielded as candidates.
11 Ways We Could Improve Political Participation and Engagement
Reviewed by
Ciaran McCormick
on
15:39
Rating: